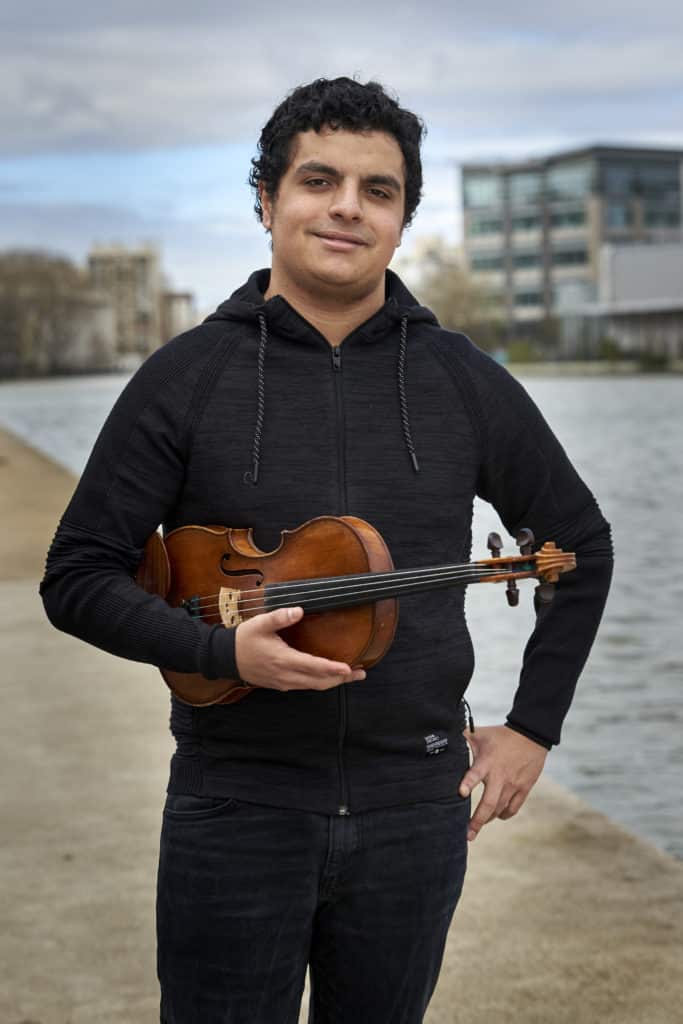 Photo credit : © L.d'Aboville
In my home city, Pantin near Paris Philharmonie (France)
Since 2020, I have had the chance to be chosen by Anne-Sophie Mutter to be one of the 8 scholarship holders of her foundation.
I have also been playing for the past ten years as first violin and then as Konzertmeister in the West-Eastern Divan Orchestra at the request of its conductor Daniel Barenboim.
In parallel, I have been part of the great professor and violinist Ana Chumachenco's class, first in Madrid at the Escuela Superior de Música Reina Sofía and then at the Munich Hochschule für Musik where I graduated with a master degree.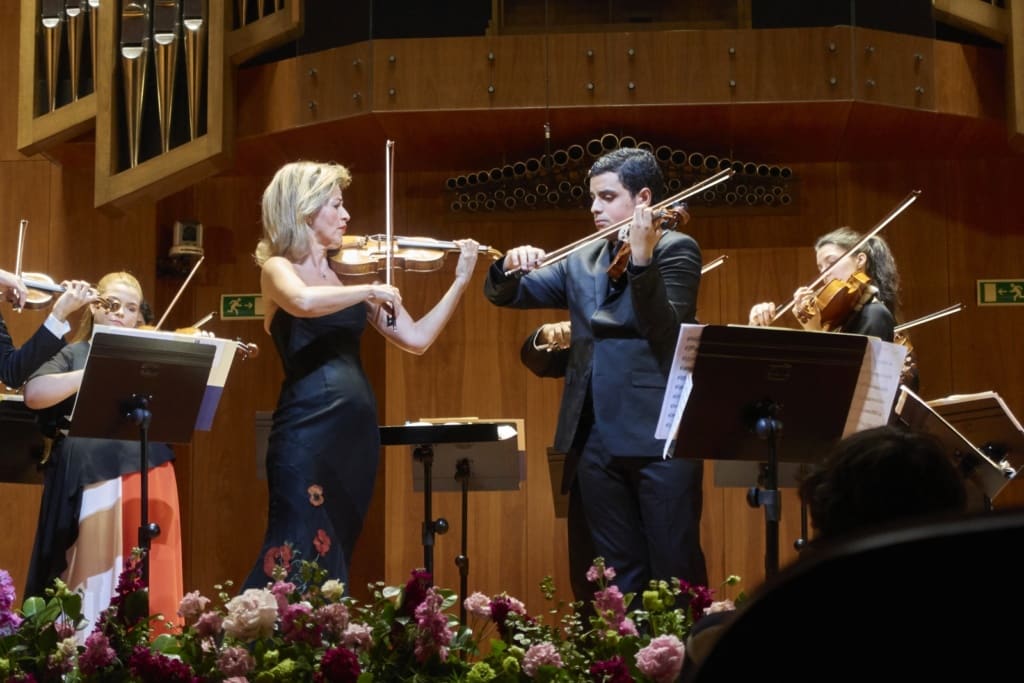 With Anne-Sophie Mutter in Madrid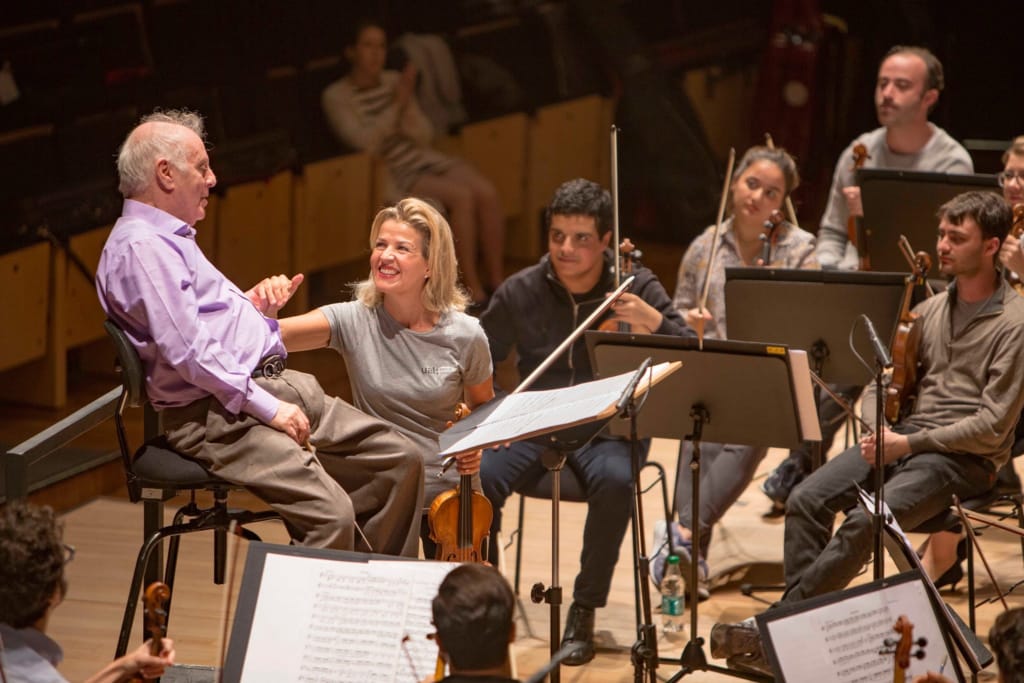 In rehearsal with Daniel Barenboim and Anne-Sophie Mutter, in Buenos Aires
Photo credit: ©Manuel Vaca
Today, I am very thankful to play a violin made by Jean-Baptiste Vuillaume in 1858. This wonderful instrument was generously lent to me by the Anne-Sophie Mutter foundation.
I am playing two different bows also loaned to me by the Anne-Sophie Mutter Foundation. Both bows are made by the French bow maker, Benoit Rolland.